More from our office sign package for mPulse Mobile. These office window graphics enhance their Encino workplace, cohering with the general style of their location and adding to its sleek and stylish appearance. This compliments the wall art and  client plaques for their office.
Office Window Graphics Beautify Workplaces
Make your office look more pleasant and unique with window signs, which will not only increase the visibility of the brand and impress clients, but also improve team morale. With proper office design, a space can look lively and engaging, which will prevent employees from getting bored. Additionally, a scenic office will be great for company photoshoots that will go on social media or even magazines. An attractive office will draw in more clients as well as prospective employees. So it is a real win-win.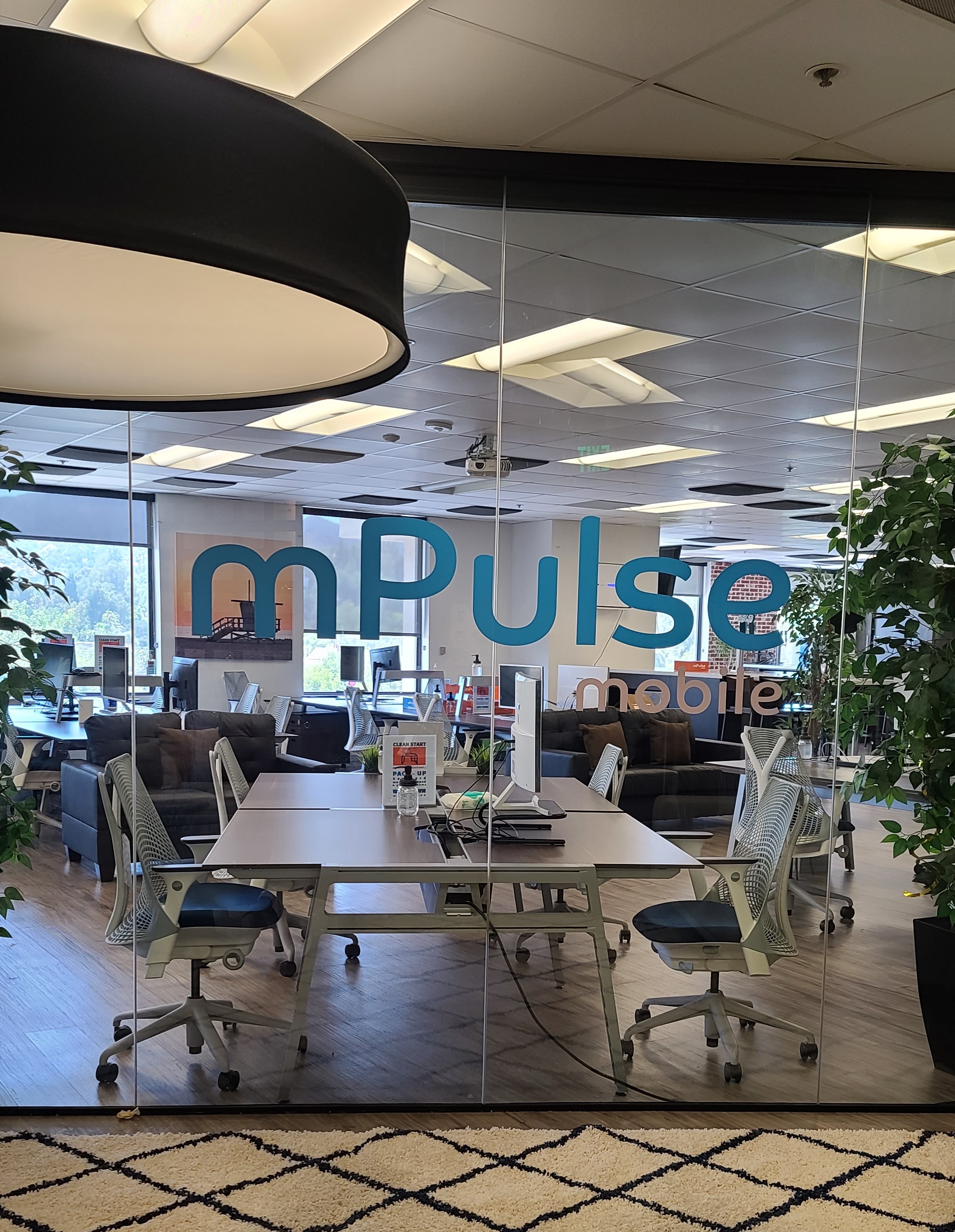 And when these graphics are part of a wider office sign package, they will cohere with the overall branding of the business, its style and appearance. A tech firm will need futuristic signage, so the window signs should reflect this and compliment the other lobby signs being used. Along with any wall art, plaques, conference room signs, and the outdoor signs decorating the building itself.
Get the right window signs for your office. Reach out to your trusted sign company in Los Angeles. Contact Premium Sign Solutions. Southern California Sign Company based in Pomona.